The Apple Watch is finally here!!! I haven't been this excited about a new product since the iPhone was originally announced and launched in 2007. Primarily because this is a brand new market for Apple, as was the iPhone. You could argue that the iPad was as well, but because it functioned a lot like the iPhone did (just with a larger display), it wasn't a completely new experience like that iPhone was and like the Apple Watch is.
With that in mind, I wanted to give you my thoughts and first impressions. Before I do, a quick note on order my Apple Watch. In one word... easy! The Apple Watch was available for pre-order on Friday, April 10, 2015, starting at 12:00a Pacific. I was working with a client until about 11:30p (30 minutes prior to the pre-order availability), and rushed home so that I could begin the "refresh, refresh, refresh" ritual on my browser.
At 12:03a Pacific, the store was still not available/online via Safari on my Mac, so in a panic, I decided to try the Apple Store app on my iPhone. BOOM! I was in and placed my order (silver Sport with blue band) within 30 seconds. Apple Pay made this process very easy and quick. 30 seconds later, I had my second watch on order (Space Grey Sport), and I was off to bed.
Fast forward two weeks and it takes us to today... April 24, 2015. Today is when my Apple Watch arrived (and right on time!). The packaging is typical of Apple... clean, high-quality and inspiring. The contents included the watch, charging cable and power adapter.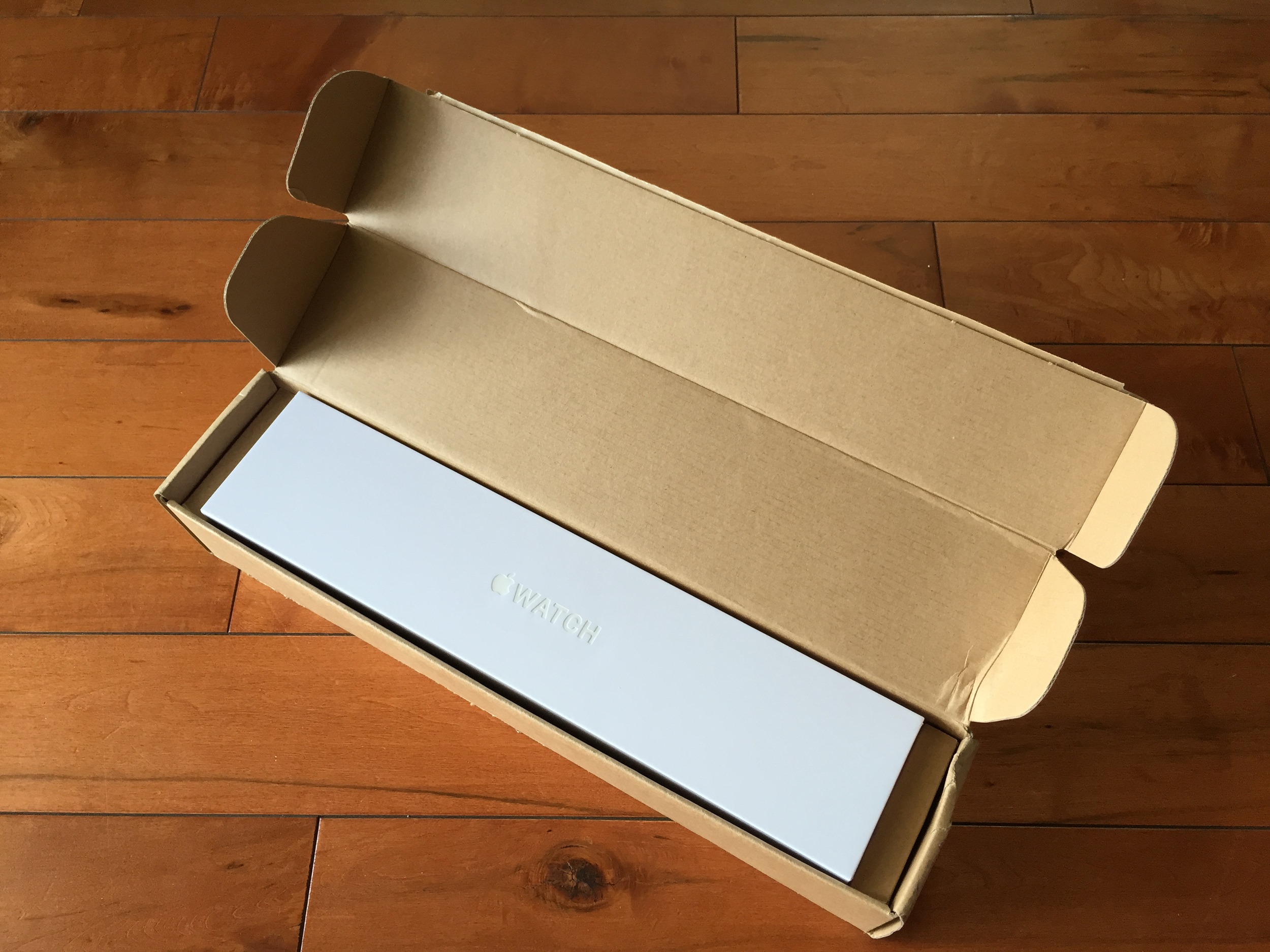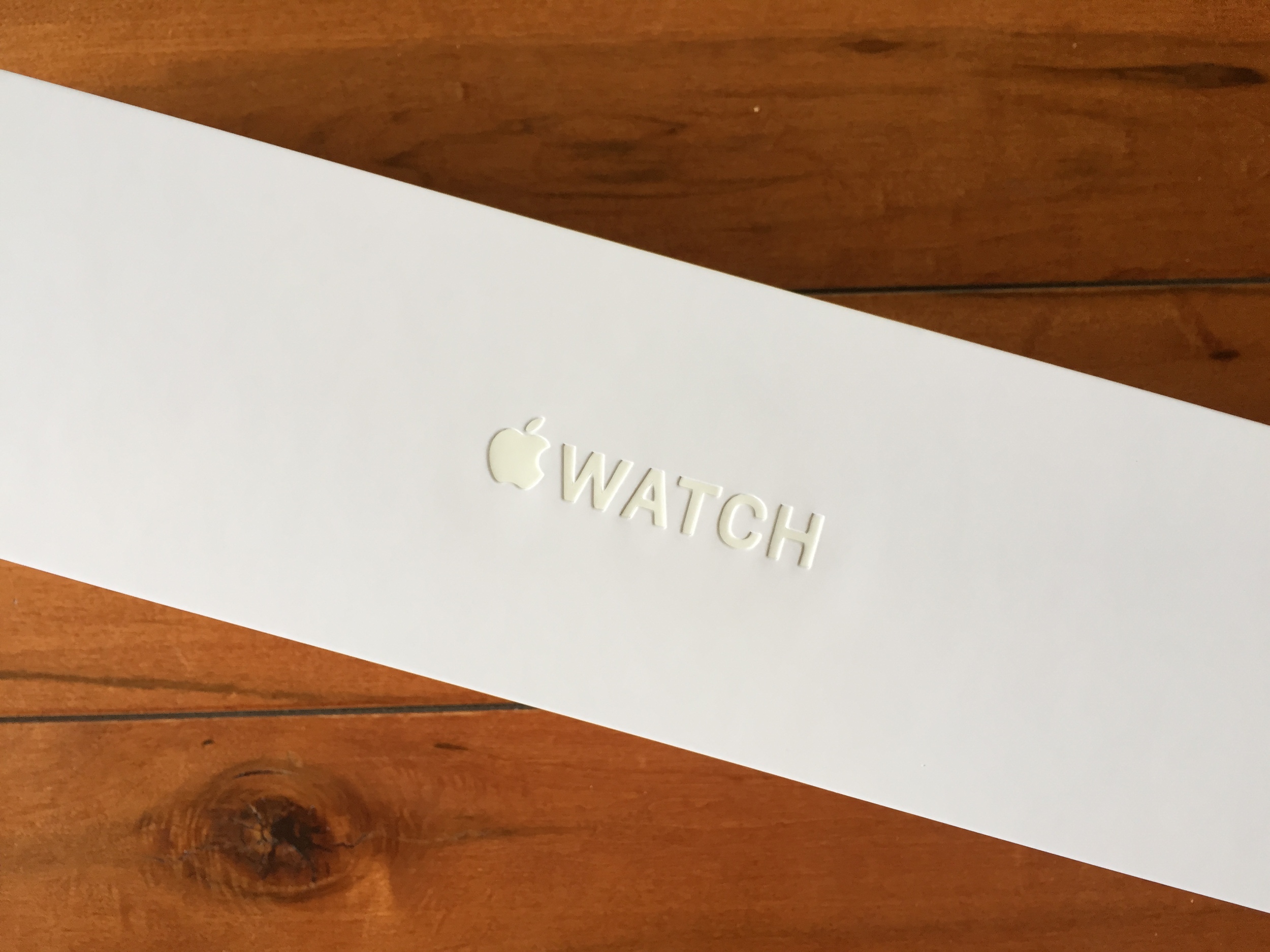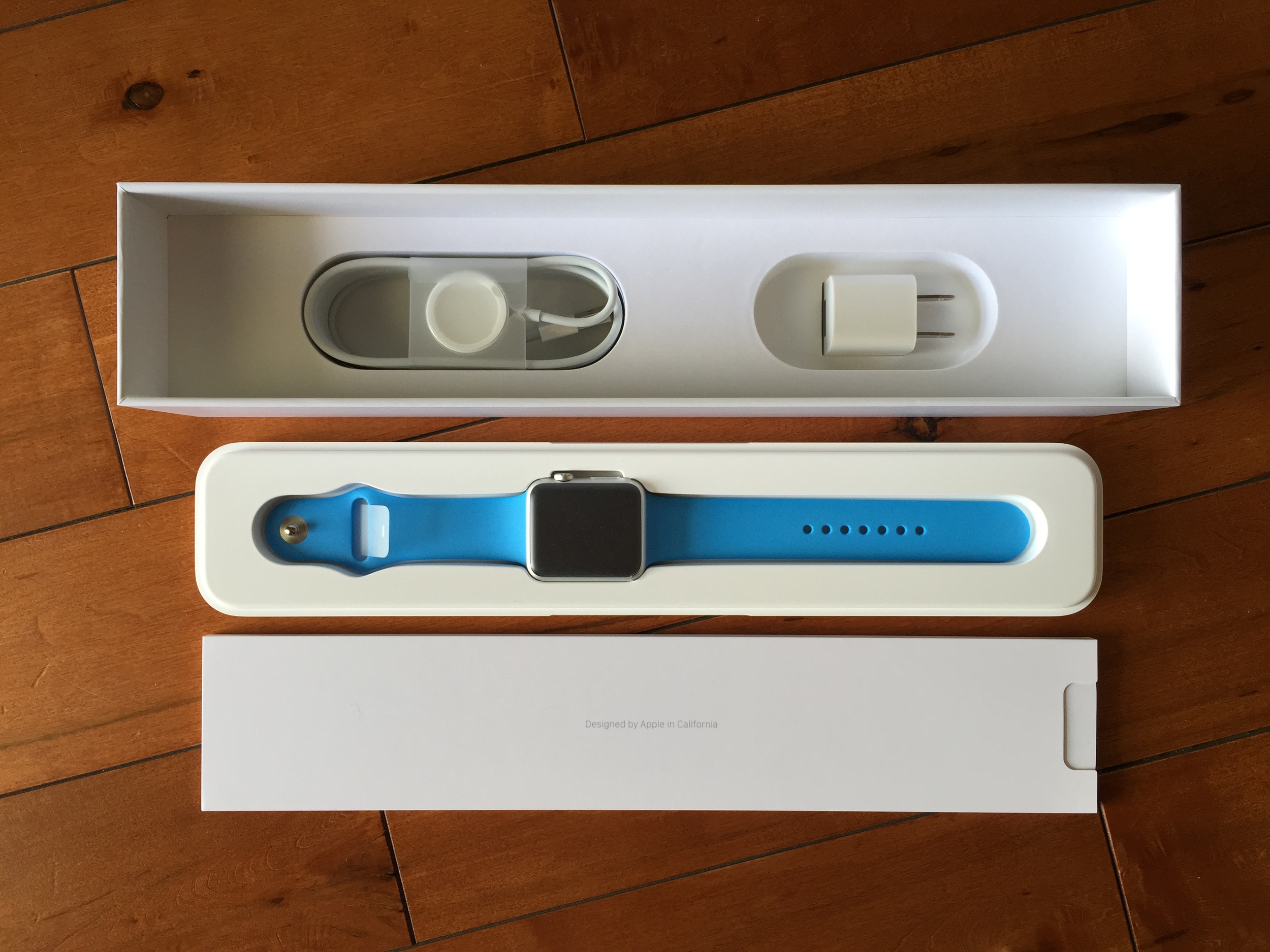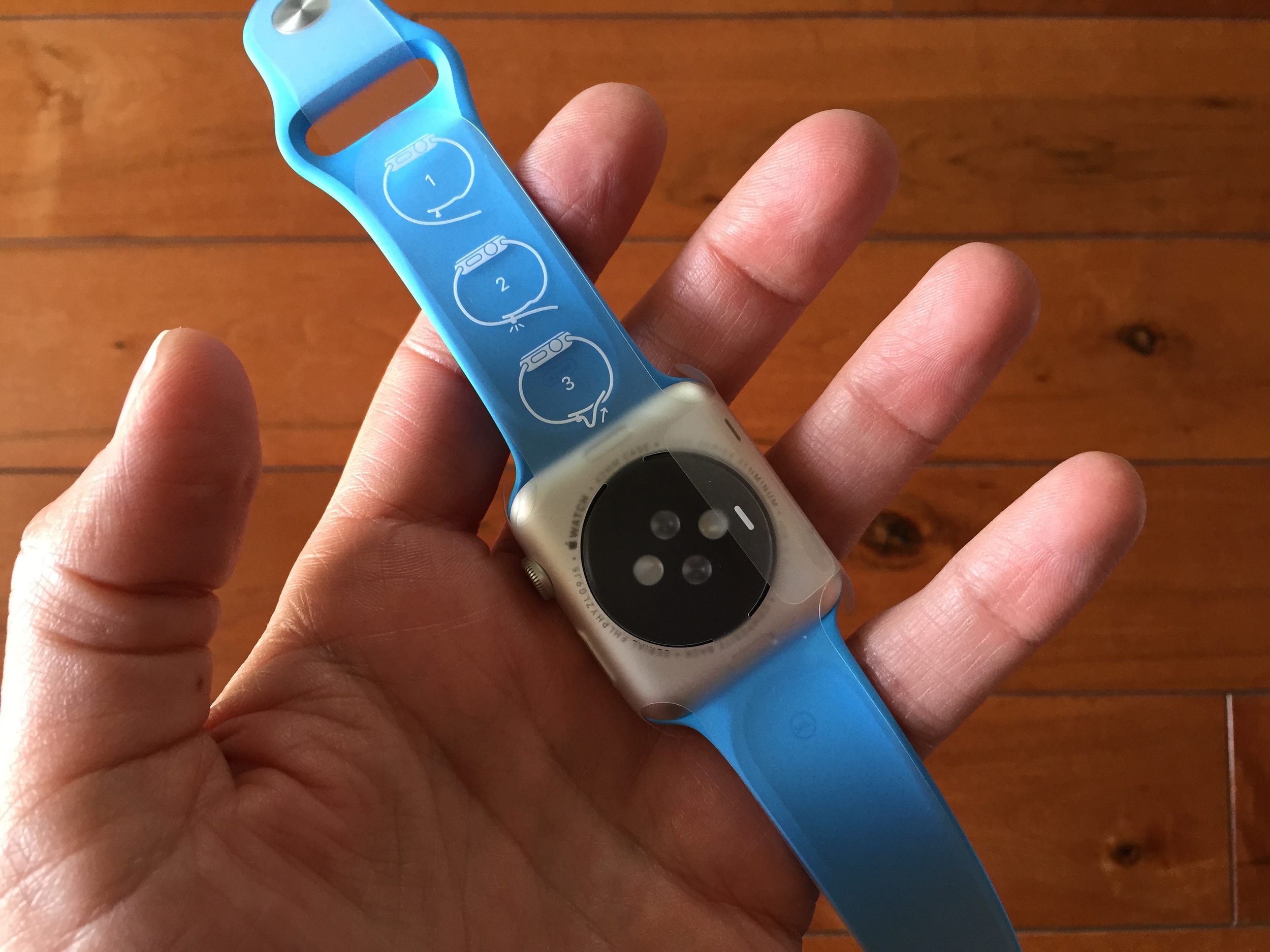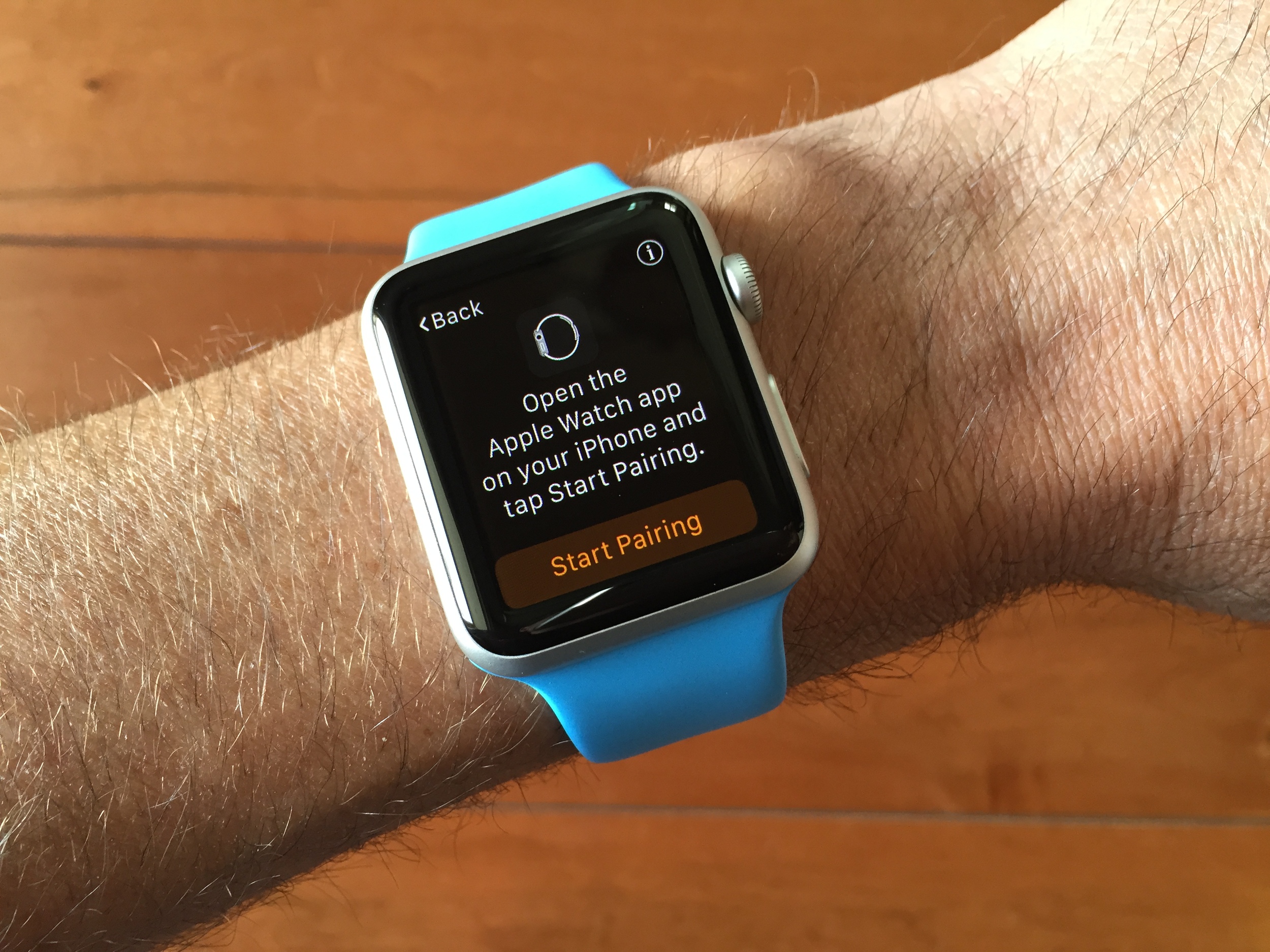 The initial setup was quick and easy, thanks to the new Apple Watch app that comes bundled with iOS 8.3. Simply turn on your Apple Watch, launch the Apple Watch app on your iPhone and follow the prompts to pair your phone. The entire initial setup process took about 60 seconds.
The look and feel of the Apple Watch wasn't surprising to me since I had previously been through 3 try-on appointments at local Apple stores (yes, three!). I really like the feel of the Sport band and the weight of the Sport model (the stainless steel Watch is slightly heavier). I do plan on acquiring new bands down the road, most likely the blue leather and Milanese loop. Those are my two favorites and the ones that pleasantly surprised me the most when I tried them on. They feel great.
Using the watch so far is an adjustment. As I mentioned before, it's a brand new user experience, and just like the iPhone initially, it takes a little getting used to. Give me a day, and I'm sure it will feel very natural. I really like the digital crown. Very smooth motion.
The battery seems to be great, but time will tell with that. When I first setup the Watch, it had 60% battery. After using my watch moderately for a few hours, it dropped to about 40%. Apple says it will last a full day and then some. They generally don't overly-exaggerate their battery times as much as other vendors do, so I tend to believe them (the battery on my iPad, iPhone and MacBook Pro, for example, are almost exactly what they claim in their marketing material).
As of right now, there are more than 3,000 3rd-party apps available for Apple Watch. While I haven't had the time or inclination to test all of them, I have tested a few. Here is a sample list:
One of the hardest things to get used to right now is the fact that Siri has no audible feedback in response to a command. Once you issue a command, you feel a slight tap from the taptic engine, but the conversation that I'm use to having with Siri on my iPhone and iPad doesn't exist on the Watch. It feels very silent.
It will be an interesting few days as I learn more about the Apple Watch. I'm super-excited about it and I think it's here to stay for the long haul. More to come in the form of Tech Talk tips.